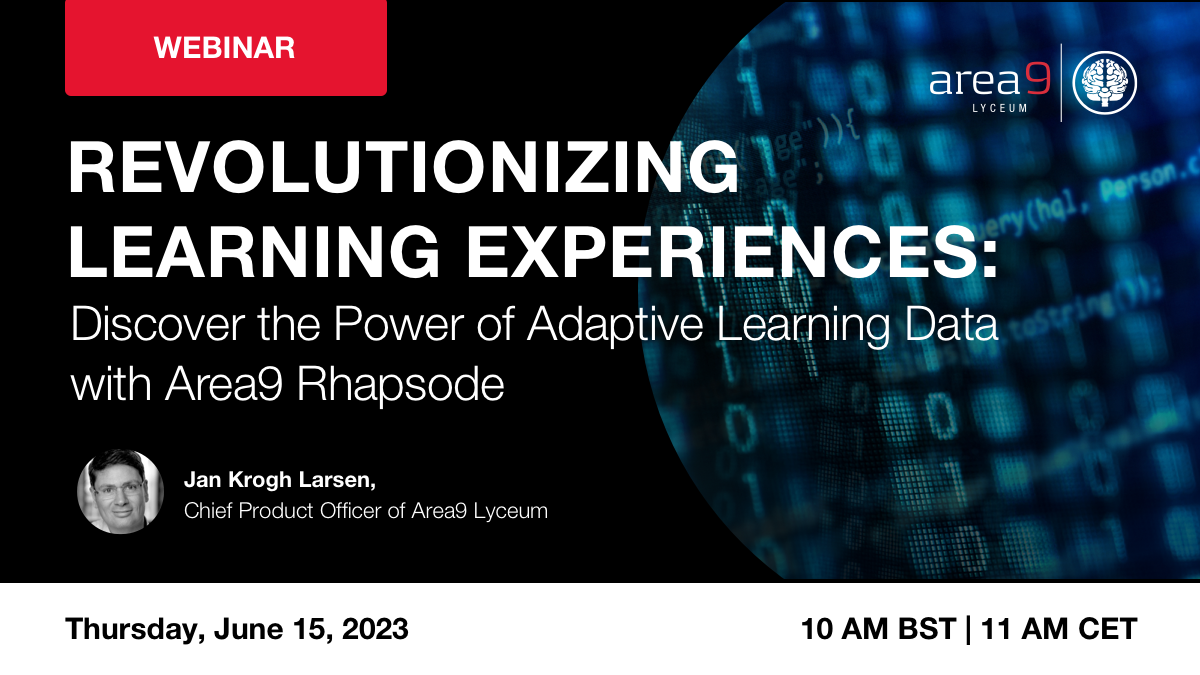 ---
In an era where data drives decisions, adaptive learning has emerged as a trailblazer. With Area9 Rhapsode, we've transformed the learning journeys of over 35 million learners across the globe, through more than 2000 innovative products. Our platform has accumulated billions of data points that bring to life the most advanced ai driven platform in education and professional development.

Join us for another captivating session with Jan Krogh Larsen, Area9 Lyceums Chief Product Officer, as he unveils how this unprecedented pool of data adds value not only for educators, but also managers and content development teams. Learn how adaptive learning data can boost learner engagement, streamline content development, and drive insightful management decisions. Don't miss this opportunity to explore the game-changing potential of adaptive learning data.
Fill out the form below to register for our webinar.