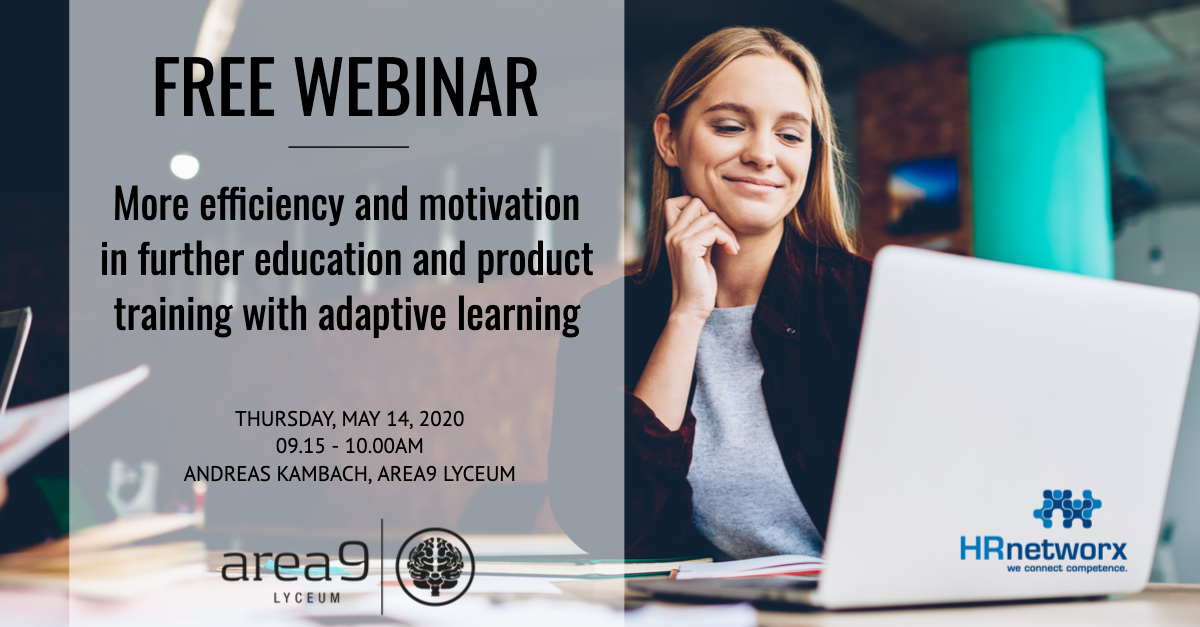 May 14, 2020

WEBINAR

Hosted by HRnetworx
More efficiency and motivation in further education and product training with adaptive learning
The future digital learning is adaptive, uses intelligent algorithms and thus ensures higher learning results and reduced training times. Get to know a completely new type of personalized e-learning that addresses the strengths and weaknesses of your employees and automatically develops an individual learning path for each learner in real time.
Get valuable insights:
How virtual training can improve the learning achievements of your employees and save time in your company - and not become an obstacle to productivity.
How to uncover unconscious incompetence in your learners and turn it into conscious competence.
How you can make 100% competence achievement of your employees measurable and visible by using data-rich analytics.
---
YOUR EXPERT FOR DIGITAL LEARNING
| | |
| --- | --- |
| | Andreas Kambach has over 25 years of experience in training, coaching and personnel development with a focus on sales and concept development. He last brought in his trainer expertise as author of the book "Dynamisch Verhandeln – Entscheiden, was andere entscheiden" ("Dynamic Negotiating – Deciding What Others Decide"). At Area9 he is the Managing Director of Area9 Lyceum GmbH based in Leipzig. |
---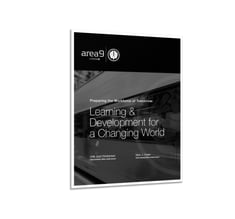 Download our White Paper!
"Preparing the Workforce of Tomorrow: Learning & Development for a Changing World"
Corporate learning and development (L&D) programs today must address an urgent problem: reskilling workers for the technology-enabled workplace, with greater efficiency and effectiveness to keep pace with a dynamically changing world.
interested in learning more? let´s get in touch!