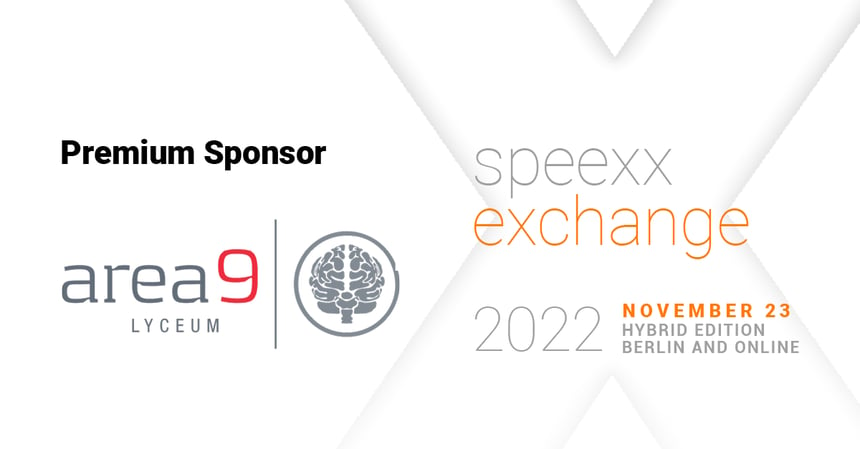 Area9 Lyceum is the premium sponsor of the 12th edition of Speexx Exchange on November 23, 2022 in Berlin and online.
Speexx Exchange 2022 claims itself to be the "hands-on reality check" regarding the state of digital corporate learning and coaching. As hybrid event it is possible to network with industry peers in person as well as online. Get input and be inspired by leading keynote speakers, HR and L&D leaders, hands-on workshops and many best practice cases from large organizations. Join us and other top industry experts and thought leaders with keynotes and workshops and get inspired by best practice cases.
---
We are looking forward to join the Speexx Exchange with a speaker session.
SPEAKER SESSION:
how to address learning outcomes and metrics
"We are proud to be premium sponsor for Speexx Exchange this year, especially as the theme is 'Embrace the Shift.' We're especially keen to contribute to the shift in tech, and Patrick Veenhoff's discussion on learning metrics will show how improvement and shifts in tech can be monitored with data metrics to make them tangible,"

Andreas Kambach, Managing Director of Area9 Lyceum GmbH.
SPEAKER:
Patrick Veenhoff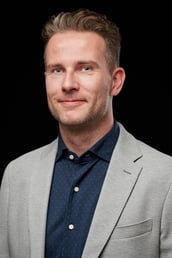 Patrick is a Senior Data Education Architect at Swiss Re Management Ltd. and Human Capital Consultant. He enables skill-based workforce transformation via innovation in behavioral science, technology, and behavioral analytics. He helps enterprise level and multinational companies become data-led organizations.
Patrick is an expert in strategic workforce planning and development, built on a foundation of industry award-winning work for learning innovation. He has over 20 years' experience in business development management, strategic planning, and project management.
In his session, Patrick will address learning results metrics.
---
Stay In-The-Loop on All-Things Adaptive Learning by Subscribing to our Newsletter!
Fill out the form below to complete your subscription.