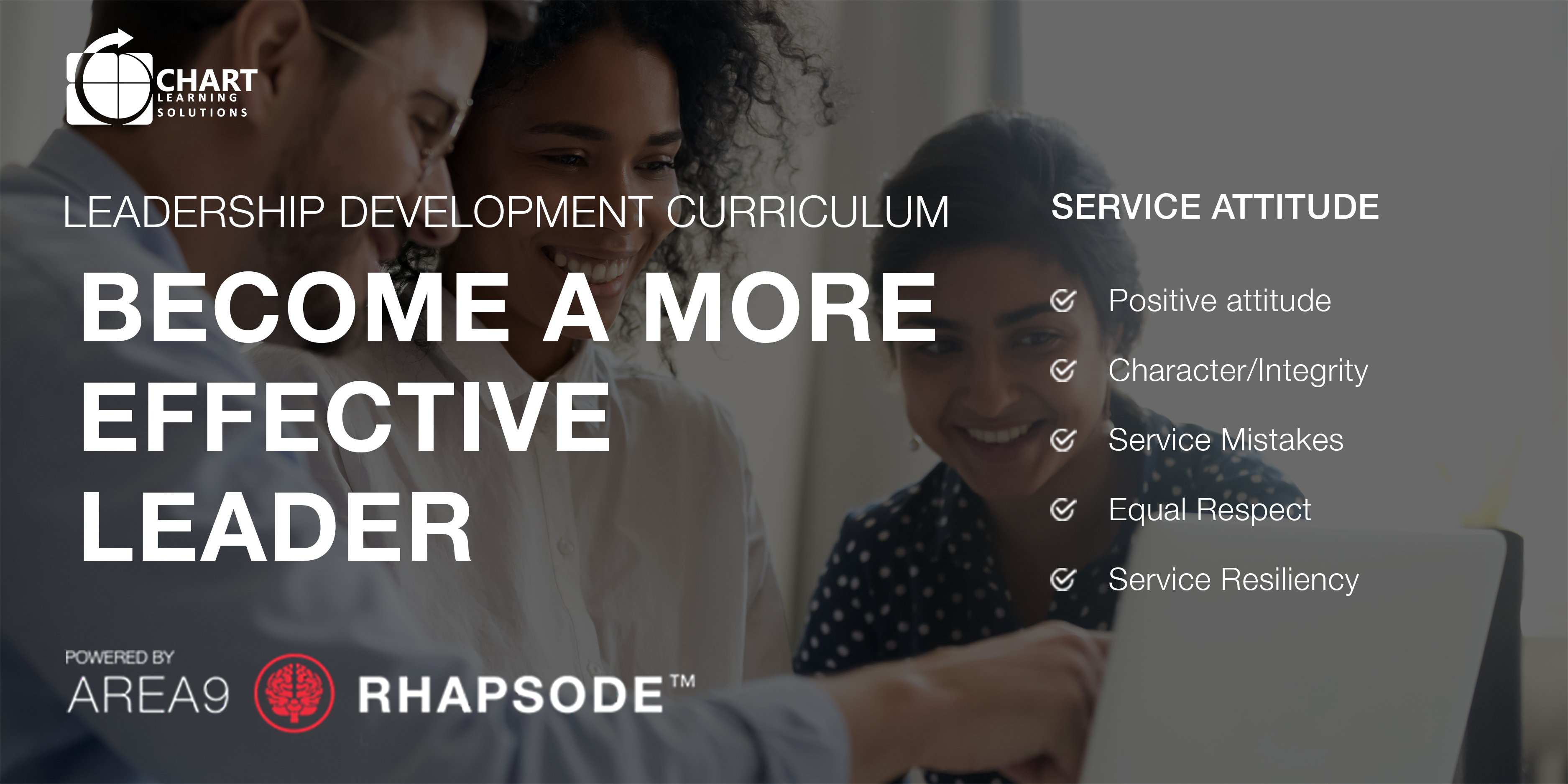 Area9 Lyceum is committed to helping people reach their full potential. Our adaptive learning technology is grounded in scientific research and twenty-five years' experience; serving over 30 million learners across hundreds of subject areas, gathering billions of data points.
Experience adaptive learning for yourself! Complete the form below to be instantly redirected to Area9 Rhapsode™ where you will have access to the Service Attitudes course from the Leadership Development Curriculum, developed in collaboration with Chart Learning Solutions.
In this course you will learn:
Positive Attitude: Understand attitude success statistics for customer service work, evaluate your suitability in five areas for becoming an effective service provider, know seven personal benefits of maintaining a positive attitude, and apply 17 techniques for maintaining a positive, professional attitude
Character and Integrity: Understand the qualities and characteristics of good service character, know the definition of integrity and honesty, and apply six strategies to cultivate exceptional service character
Service Mistakes: Apply eight tips for working through service mistakes, avoid 10 service mistakes to maintain customer loyalty, and know the five service mistakes organizations should avoid
EqualRespect: Understand what respect "is" and "isn't," know the importance of showing respect, and implement 10 ways to show equal respect with all customers
Service Resiliency: Know the characteristics of service resiliency, assess your own resiliency, and apply nine R.E.S.I.L.I.E.N.T. strategies for remaining strong in difficult customer service situations


Interested in learning more about:
Sharing this and other adaptive courses with your team...

Additional language translation options for this and other courses...

What Learning Management System (LMS) integration is available...