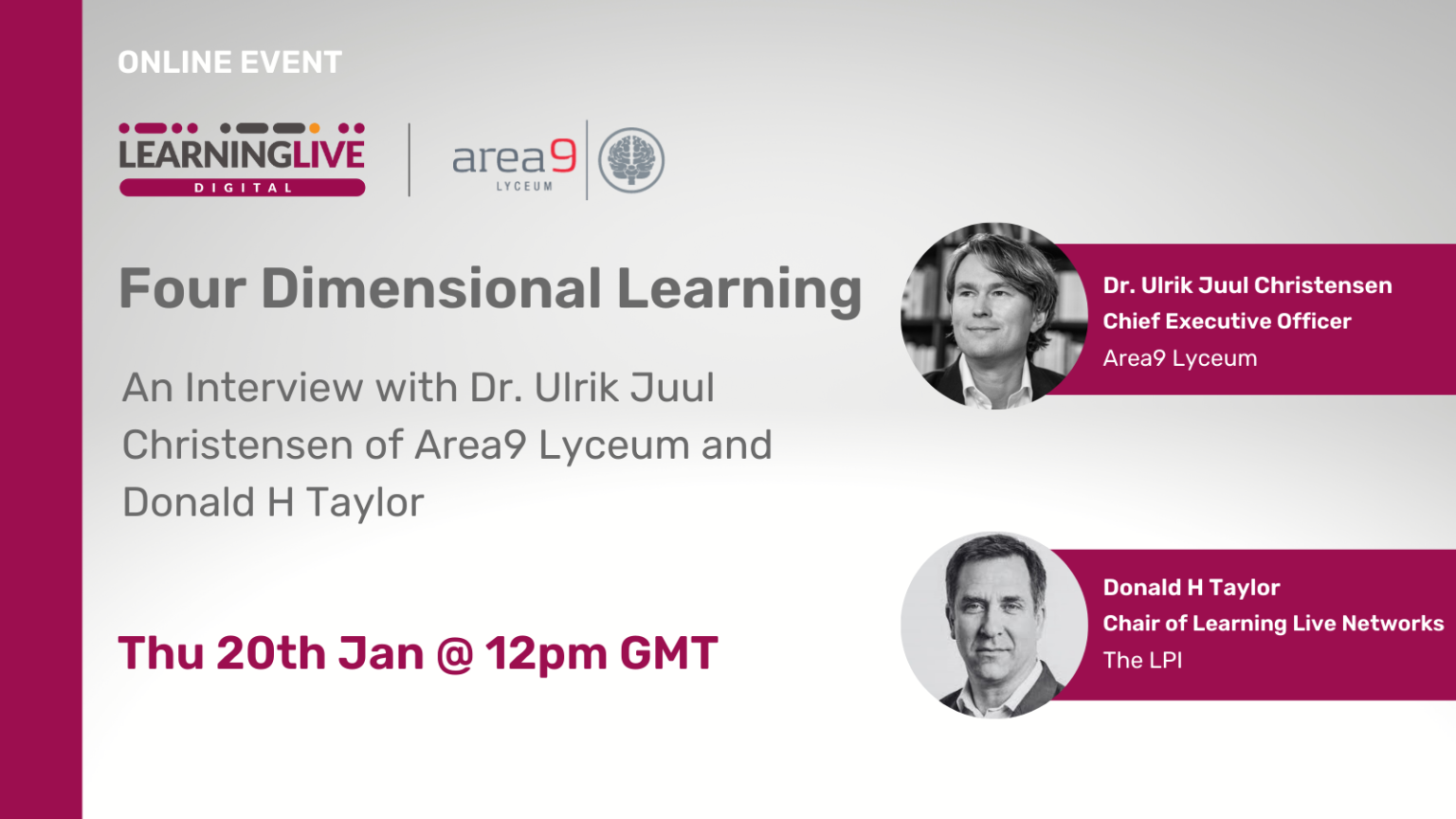 Area9 Lyceum's Four-Dimensional approach to curriculum development covers education at all levels.
Because the digital era is changing not only how we learn, but what we learn, skills and character traits such as problem solving, creativity and adaptability are becoming increasingly more important.
–––––––––––––––––––––––––
Join the upcoming interview with Dr. Ulrik Juul Christensen, CEO of Area9 Lyceum, and Donald H Taylor, Chair of Learning Live Networks, talking about Four-Dimensional Learning and the role of Adaptive Learning.
January 20, 12:00 pm - 12:45 pm

ADAPTIVE LEARNING
IN FOUR DIMENSIONS
Our biological adaptive models are designed to work with an individuals four competencies to help them become autonomous and reflective learners.
KNOWLEDGE - What we know and understand

MASTERY SKILLS - How we use what we know

CHARACTER - How we behave and engage in the world

META LEARNING - How we reflect and adapt
Register here for the LEARNING LIVE DIGITAL Interview! As one of the first 10 registered participants who also attend the webinar, you will have the chance to win the book: Four-Dimensional Education: The Competencies Learners Need to Succeed by Charles Fadel
Enter your email address to access the registration page.