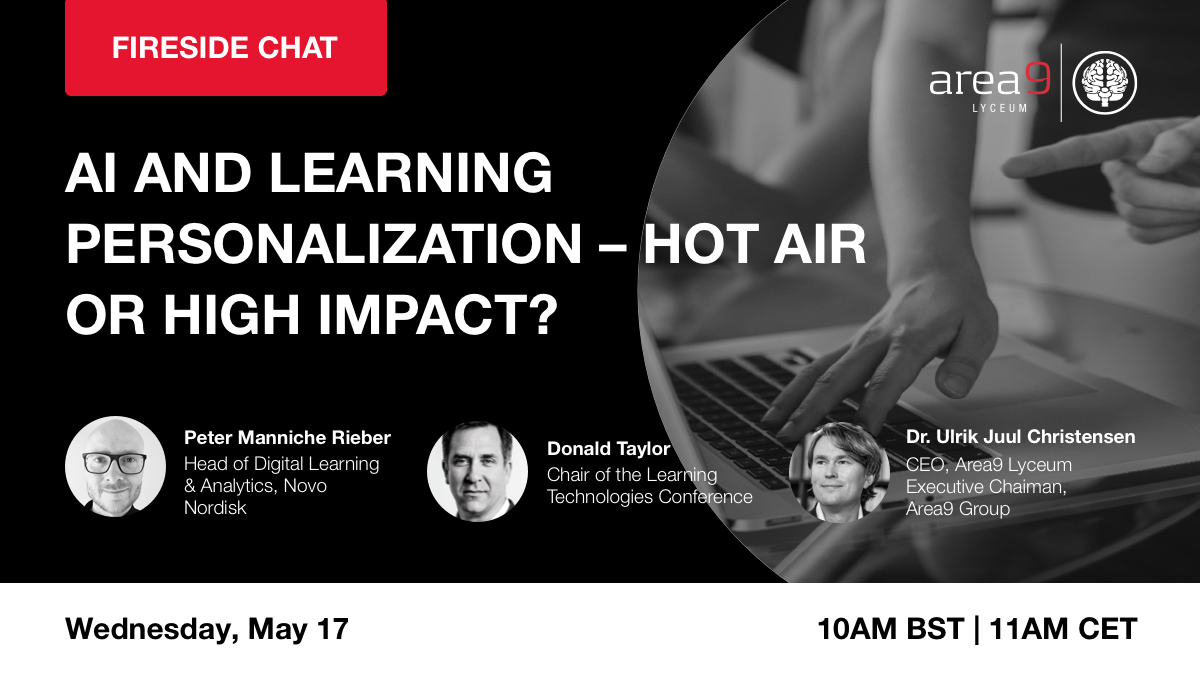 ---
With all the current fuss around AI, it can be difficult to know what's hype and what's real. In this session, Peter Manniche Riber from Novo Nordisk and Learning Technologies chair, Donald H Taylor review what AI currently can and cannot do to personalize learning together with Area9 CEO, Dr. Ulrik Juul Christensen.

The good news - personalization is already far more advanced than many practitioners realize, making it possible to reach competency faster, and to ensure learning interventions work for everyone, no matter what level they start from. We'll look at how Peter has been applying Machine Learning Algorithms, Data and Learning Personalization to support organizational learning, as well as the issues he's encountered and the successes he has had.

As well as hearing about Peter's approach, we'll look at the wider picture of personalization via AI, how to plan for it, and how to generate support for the idea within your organisation.


What AI can and cannot do around personalization (for now)
Taking an adaptive approach to personalization
Practical examples of successful personalization
Fill out the form below to register for our Fireside Chat.