Paradigm Shift in medical resident Education - OSTZ and Area9 Lyceum at the European Colorectal Congress of St.Gallen
The Ostschweizer Schulungs- und Trainingszentrum (OSTZ) in partnership with his technology partner, Area9 Lyceum, takes a pivotal step in enhancing residency education by presenting its comprehensive learning and training solutions at the European Colorectal Congress in St.Gallen, Switzerland. The collaboration heralds a new era for the complete spectrum of residency education, targeting not just medical knowledge but also surgical expertise.
At the core of this initiative, OSTZ applies Area9´s cutting-edge technological frameworks to build a dynamic learning ecosystem. Through this integration, learning is not only about content delivery but also about developing a strategic, adaptive, and comprehensive educational paradigm—reflecting deliberate practice methodologies and addressing diverse learning needs.

The OSTZ commitment to efficient education is reflected through their four-tiered learning and training platform: knowledge acquisition, skill and competency development, personal growth, and meta-cognition enhancement. With the support of Area9 Rhapsode Capable's AI-driven adaptive learning & skills technology, the program offers a distinctive educational experience, fine-tuned to individual learning trajectories, fostering efficient and successful outcomes.

Learners have access to structured and systematically organized content, with the ability to navigate through a custom-tailored learning journey, thanks to Area9 RhapsodeTM and Area9 CapableTM. This addresses not only conscious skill development but also the revelation of "unknown unknowns", enabling a true measure of competence and self-awareness in the learning process.

By highlighting these innovations at the congress, OSTZ and Area9 aim to set a new standard in medical training, reflecting their commitment to medical excellence and continuous learning.

For further insights into our transformative education model, we welcome attendees at the European Colorectal Congress to join us in dialogue and discovery.
🎯 Booth 3.0.07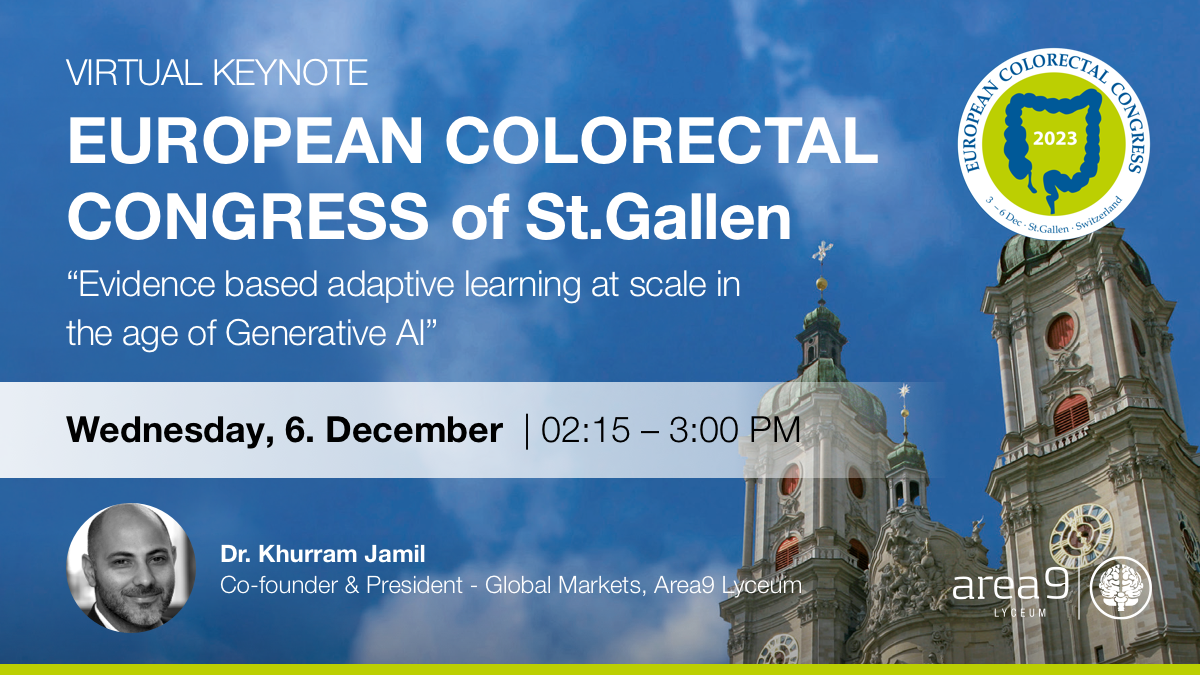 ---