Introducing the adaptive, soft skills Professional and Leadership Curriculum: Become a More Effective Professional and Leader.
Containing over 15 adaptive courses on soft skills leadership and development focused on essential skills and behaviors needed to lead others and be a constructive sponsor for meaningful change.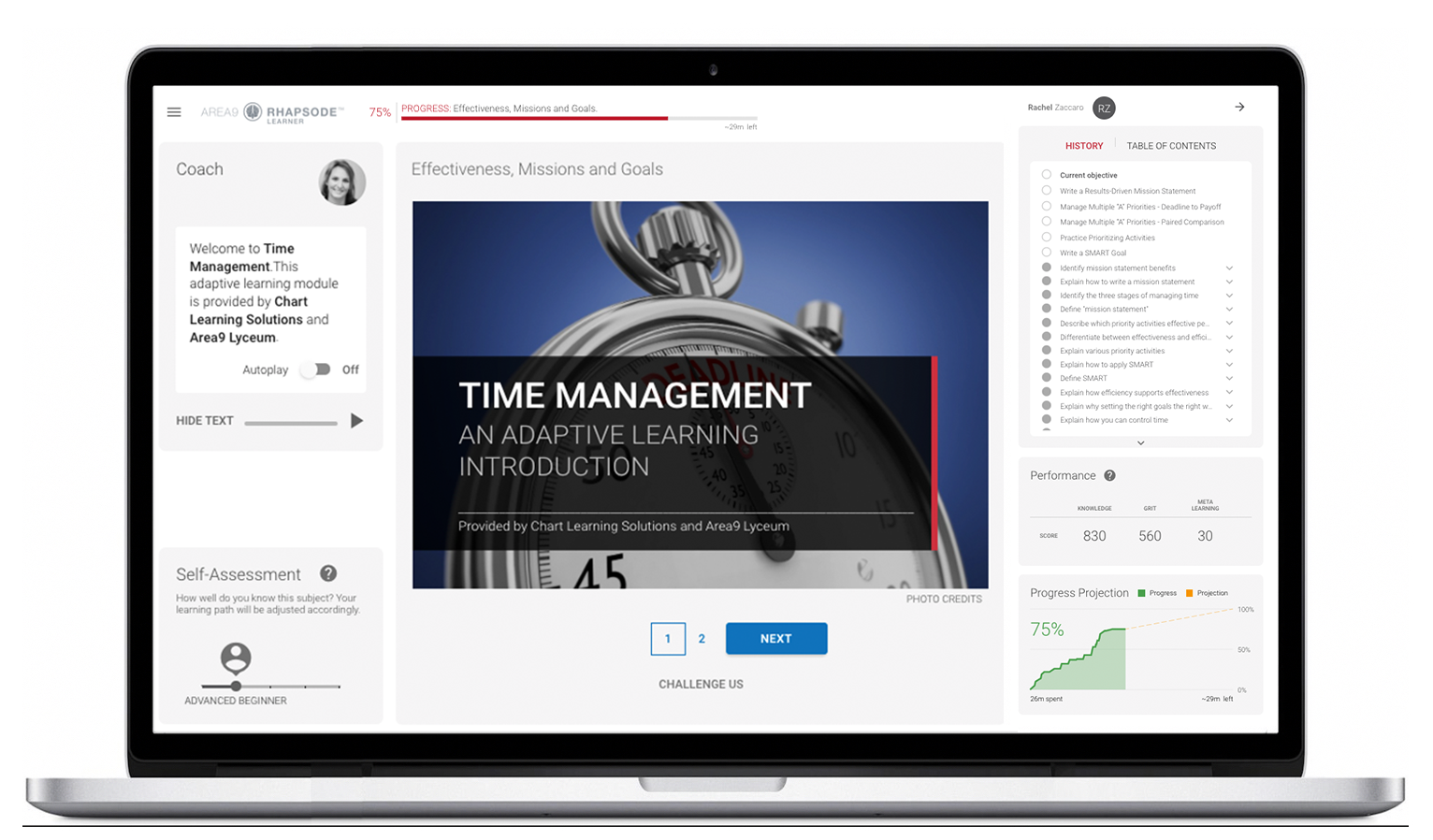 Adaptive learning with the Performance Assurance System™ will provide you with results to drive new behaviors, cultural change, and accountability.
---
Area9 Lyceum
Our approach is grounded in scientific research and twenty five years' experience, serving millions of learners, gathering billions of data points, across hundreds of subjects.
We believe that technology is only powerful when designed to work for and with people; it is not an end in itself. Teachers, mentors and learners are not going to be replaced by technology – they are going to be complemented and accelerated. We are passionate about people fulfilling their potential.
Whether you are an educator, corporation or content publisher, Area9 Lyceum can help enable an interactive learning experience through a range of tools and services – making your content exceptionally agile, relevant and actionable for any learner.
---
Chart Learning Solutions
Chart Learning Solutions is the leading global provider of award-winning content and blended learning in professional skill development with employee accountability.
We combine assessments, on-line learning, our Performance Assurance System™ and Training Accountability Platform™ with live coaching to produce results for you—unparalleled through any other learning system. For further information about us, please visit chartlearningsolutions.com