March 31 - April 2, 2020

Orlando, FL
Learning Solutions Conference & Expo is where learning professionals from around the globe have gathered for the past 13 years to share and explore what works in L&D.
Corporate learning and development (L&D) programs today must address an urgent problem: reskilling workers for the technology-enabled workplace, with greater efficiency and effectiveness to keep pace with a dynamically changing world. The Area9 Lyceum adaptive approach is ideally suited to build proficiency and confidence quickly in a highly engaging way. We invite you to discover more about the endless benefits of adaptive learning at this years show.
Click here to register and use the promo code "area9share50" to receive $50 off your registration!
---
Want to meet there or have any questions? Let's connect!
---
Chief Learning Officer

Presenting at Learning Solutions 2020 Conference & Expo:

AI-based adaptive learning, 6 real world case studies

Tuesday, March 31 @ 2pm

45 mins

In this session Nick Howe, Chief Learning Officer of Area9 Lyceum, will walk through six use cases of companies that adopted personalized learning, how and why they did it, and the results they've seen. The use cases will cover onboarding, compliance, product training, sales enablement, diversity and inclusion, and exam preparation. Nick will discuss the implications for the L&D teams, and the impact on costs and timelines of switching to adaptive e-learning. Spoiler alert: it's easier and cheaper than you might think.
---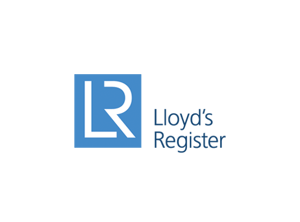 "In our industry of engineering, sharing knowledge is key. Over the past 3 years, we have been able to offer eLearnings that matches
not only the needs of our individual professionals but also the client's organizational goals with the help of Area9. The excellent technical support by Area9 when creating content with us and the positive response from learners an internal stakeholders, has lead us to move up to the next level by participating in the Area9 Lyceum program. This will enable us become more flexible and deliver more personalized eLearnings with our technical and instructional expertise to learners worldwide."